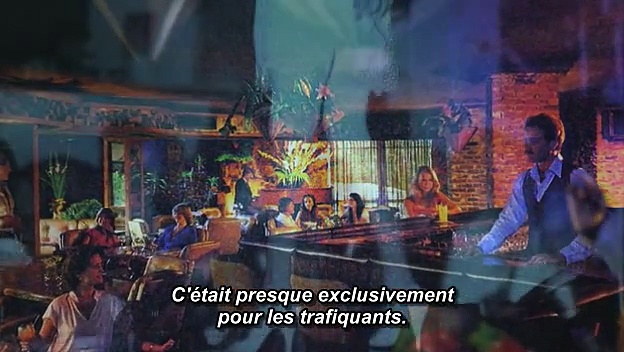 The sordid history of drug trafficking in Miami is sodden with seemingly endless quantities of dope, money, and corpses. Documentary filmmaker Billy Corben divides his absorbing account of crime and consequences into three distinct sections: outlining the basics of cocaine importation and distribution; analyzing the detrimental societal effects of a city awash in illegal cash; and cataloging the runaway violence that accompanies the inevitable drug wars.
A procession of flamboyant dealers and paid assassins wax nostalgic about the drug trade, while police detectives and crime reporters supply the social commentary.
The "stars" include major cocaine dealer Jon Roberts and expert transporter Mickey Munday, whose reminiscences bridge the period during which a once-sleepy retirement town became into a glitzy playground for fast-living Eurotrash.
And if the hard-driving score sounds appropriately familiar, it's due to composer Jan Hammer, who also provided the rat-tat-tat music for the '80s hit series Miami Vice.