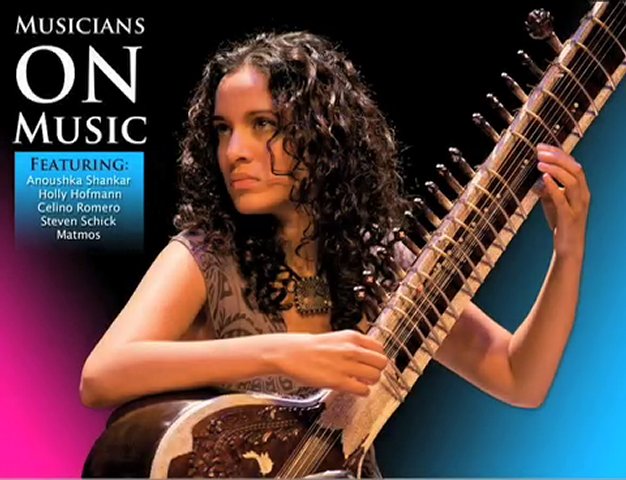 Musicians on Music features Anoushka Shankar, Celino Romero, Matmos, Steven Schick and Holly Hofmann.
Recognized as a consummate performer Indian classical music and forward thinking genres, Anoushka Shankar has shown herself to be a unique artist with tremendous talent and understanding of the great musical tradition of India.
Celin Romero is a classical guitarist and member of the guitar quartet the Romeros. Matmos is an experimental electronic music duo originally from San Francisco but now residing in Baltimore.
Steven Schick for the past thirty years he has championed contemporary percussion music as a performer and teacher, by commissioning and premiering more than one hundred new works for percussion.
Holly Hofmann is a unique Jazz musician whose musical interpretation and style have set her apart from other flutists as the premier Jazz Flutist.