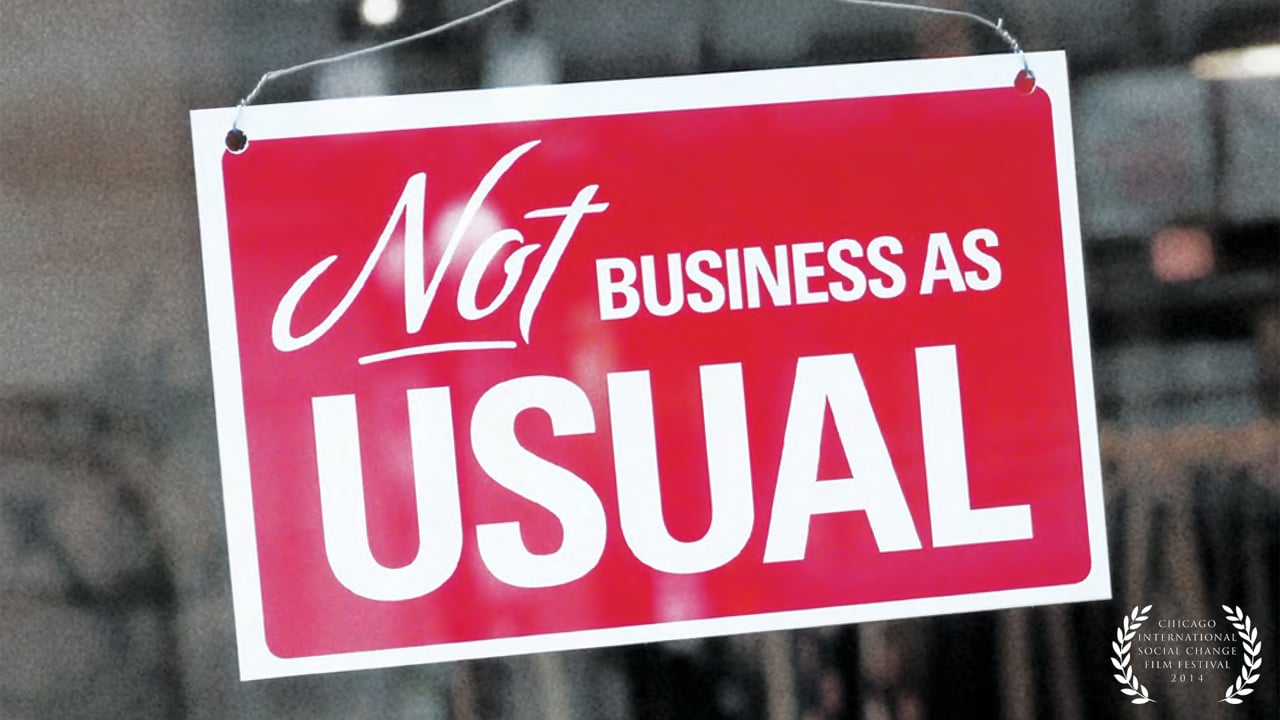 The traditional form of capitalism is putting a product or service to the market and making money. However, some businessmen contemplate that the real entrepreneurship is to figure out how the world is better off because of your product or service and bring that into the marketplace.
Business is a kind of construct for people to get together to achieve some kind of result, so why not take business as a tool to achieve more progressive result. Instead of seeing capitalism as an evil which's destroying humanity on the planet you can take capitalism and use it with a conscience to create a purposeful result... adjust and equitable society.
Twentieth century model of capitalism has one rule in its operating system which is: The purpose of the corporation is to maximize shareholder value exclusively even if that means that there are significant, for the benefit of the doubt, unintended consequences.
But new communications channels, like social media primarily, are driving transparency into companies. They can't get away with careless behavior anymore. They need to be very, very diligent about how they serve the community. That's driving corporate social responsibility, it's driving better governance and it's certainly driving sustainability. That's has been constant trend over the last 15-20 years.
The baby boomers' generation grew up in a world with one motto "If I have stuff I am successful." This shaped the minds of that generation, so by the time the baby boomers got in control of the economy, in the 1980's, excess was everywhere. It became all about stuff. Corporations became about adding book value for shareholders, not adding societal value for all stakeholders.
In the last 50 years of business companies are rewarded based on success of one metric and that's profit. CEOs who are successful deliver profit to shareholders. Our entire stock exchange is founded upon that so it's hard for us criticize the CEOs for forsaking other things like supplier relations or social impact or other causes.