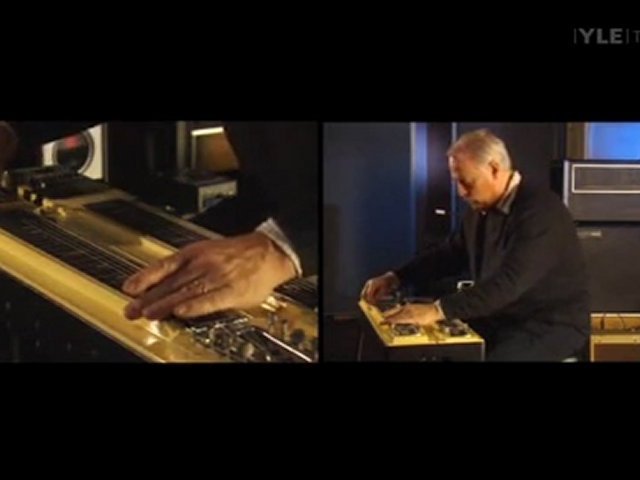 Pink Floyd: The Making of The Dark Side of the Moon
If there are a handful of albums in the rock universe that deserve a bells-and-whistles DVD treatment, Dark Side of the Moon is clearly among them. In the '70s and '80s, the classic 1973 album by Pink Floyd remained on the Billboard 200 for a staggering 741 consecutive weeks, a record that will likely stand forever. Echoing themes of alienation, paranoia, and death, it is a dreamy, often trancelike tour through the subconscious of Floyd lyricist Roger Waters.
This 84-minute DVD offers a track-by-track look at the making of Dark Side of the Moon, featuring interviews with band members Waters, David Gilmour, Nick Mason, and Richard Wright, plus rare acoustic versions of "Breathe" and "Brain Damage."
For those fans interested in the story behind the crafting of one of rock's true landmark records, this is the equivalent of ambrosia. Discussions involve the studio-specific techniques used to create the clock loops on "Time," the cash register sounds on "Money," and the vocal chorus on "The Great Gig in the Sky." Special features include alternate versions of "Brain Damage," "Breathe," and "Time."