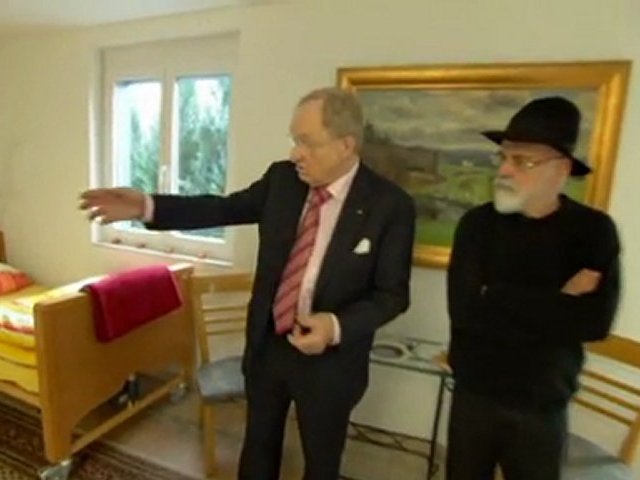 Terry Pratchett: Choosing To Die
In a frank and personal documentary, author Sir Terry Pratchett considers how he might choose to end his life.
Diagnosed with Alzheimer's in 2008, Terry wants to know whether he might be able to end his life before his disease takes over.
Traveling to the Dignitas Clinic in Switzerland, Terry witnesses first hand the procedures set out for assisted death, and confronts the point at which he would have to take the lethal drug.
Sir Terry Pratchett has made an emotional plea for the right to take his own life, saying: I live in hope I can jump before I am pushed.