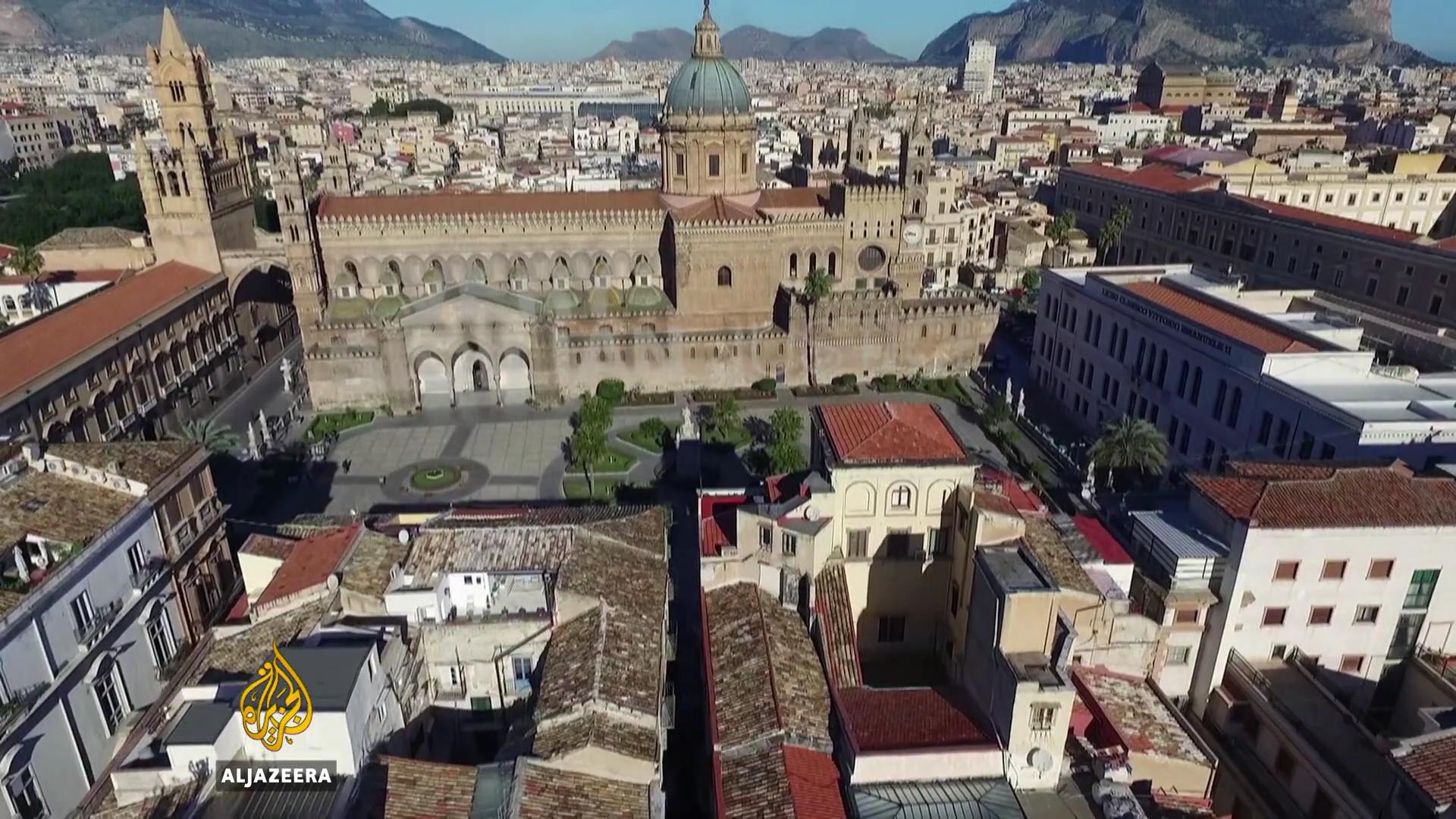 The quest for justice can be deadly. Just ask Antonino Di Matteo, the chief prosecutor in a high profile case involving police, politicians and notorious mafia hoods. In the heart of Palermo, Sicily, he attempts to persevere in his professional duties while navigating constant threats against his life. The documentary A Very Sicilian Justice, produced by Al Jazeera, follows him during this perilous phase of his life and outlines the long-running tensions between the rule of law and the cancer of crime in the region.
These dangers were foretold over two decades ago when two judges (Giovanni Falcone and Paolo Borsellino) attempted to take on the same Mafioso elements that currently occupy Di Matteo. Both were successful in shining a light on this underground world, and exposing a nefarious collaboration between the area's most feared criminal elements and its highest level political players. After they handed down convictions to well over 300 members of the Sicilian mafia, both judges were assassinated.
Determined to carry on their legacy of seeking justice at all costs, Di Matteo remains undeterred in spite of the overwhelming forces of power that seek to suppress his efforts. He receives a steady stream of anonymous death threats in his mailbox. Cosa Nostra boss Salvatore Riina, who is thought to have ordered the revenge killings of the first two judges that convicted him to life in prison, has issued a similar order of assassination against him. The political establishment is equally invested in thwarting the continuation of the case due to their fear of shaking up the status quo and the irrevocable destruction of their reputations.
But the ordinary citizens of Palermo have served as Di Matteo's main cheerleader throughout the difficult process. For them, the case carries a far greater significance than mere justice. Their long-hidden wounds must be opened and confronted before they can begin to heal.
Narrated with cool authority by actress Helen Mirren, and featuring emotional interviews with many key figures including Di Matteo and his central informant in the case, A Very Sicilian Justice is a suspenseful and surprisingly touching portrait of a proud community of people who risk their lives in an effort to transcend their history.