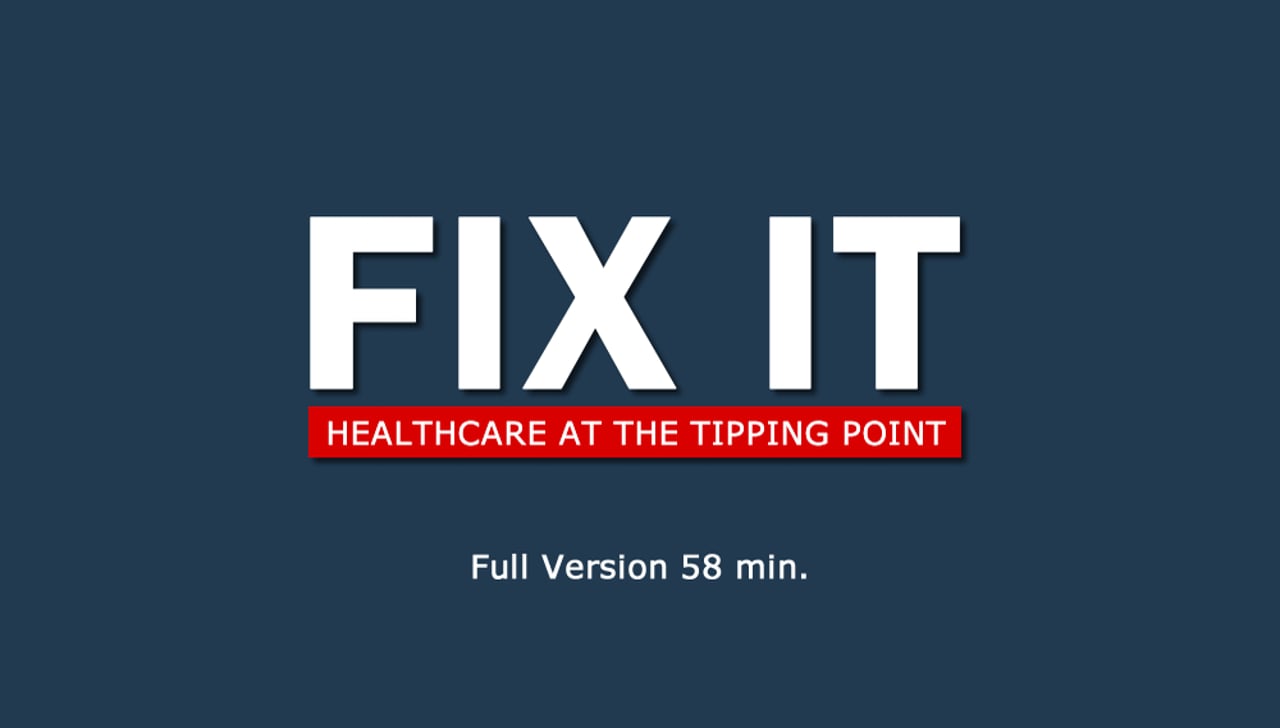 Fix It: Healthcare at the Tipping Point
The average American family of four incurs an annual healthcare insurance tab of $23,000. In many cases, this astronomical sum doesn't afford them nearly enough coverage for emergency medical care. That's just one of the startling realities presented in Fix It: Healthcare at the Tipping Point, a distressing examination of the country's badly broken healthcare system.
Whether you're a senior citizen, a young and vital member of the workforce, or a business owner desperate to provide the most basic benefits to your employees, you are not immune from the damages inflicted by these rising costs. The film presents impassioned viewpoints from each of these segments of the population in the United States.
Their insights clearly implicate a system which is operating in full crisis mode, and failing the people it's designed to protect. In the past decade alone, premium costs have doubled. Businesses have felt the crunch, and in some cases have had to decrease their employee base just to keep their head above water. Even in the wake of President Barack Obama's Affordable Care Act, citizens have seen their life savings dwindle simply because a member of their family has become ill.
The effects on the economy as a whole is equally devastating as fewer people possess the disposable income that allows commerce to thrive. Wages stagnate, infrastructure crumbles, and more people become sick from the added stress and anxiety. For many citizens and small to medium businesses, the hurdles presented by the current healthcare system cannot be overcome.
The filmmakers speak with doctors, business owners, healthcare reform advocates and ordinary members of the working class in an attempt to not only diagnose the problem, but to uncover pragmatic solutions for it as well. Collectively, their narrative illustrates the pitfalls of a private insurance industry that values rising profits above all else. The film also looks to other countries whose populations receive exemplary care for a fraction of the cost.
Can America change the course of its wildly dysfunctional healthcare system? The ideas presented in Fix It: Healthcare at the Tipping Point could serve a strong dose of inspiration if they choose to try.
Directed by: Vincent Mondillo