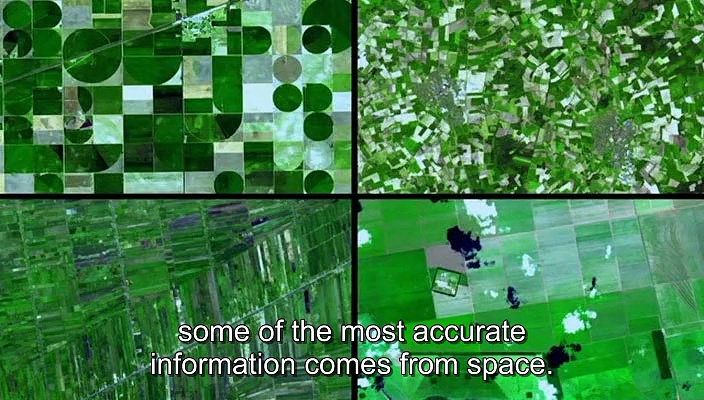 How Many People Can Live on Planet Earth?
The world's human population is growing too fast for the planet to sustain it. But just how many more people can exist on Earth until it reaches its breaking point? That's the central question of How Many People Can Live on Planet Earth?, a sobering BBC documentary production which is hosted and narrated by internationally acclaimed naturist Sir David Attenborough.
The film argues that mankind is inadvertently setting itself up for a supreme reckoning. A series of experts from the United Nations and other global organizations set the groundwork for this dilemma. They conclude that one of the major contributors to our impending peril lies in the many medical innovations which have permitted substantially longer life spans for the human race. As a result, populations have skyrocketed continuously since the 1800s. This presents a fascinating dichotomy: our distinction may be brought on in part by the very same advances that have ensured our longevity.
As the film makes clear, we are already witnessing the ill effects of human overcrowding around the world. Over a billion people do not have access to clean drinking water, food shortages are rampant, and an international energy crisis continues to plague us. With an estimated 80 million new births each year - many taking place in regions already suffering from severely depleted resources - the world is facing a calamitous destiny that will leave no one untouched.
What's the solution? The filmmakers endorse the need for smaller families and increased access to contraceptives. Renewed investments in education are also championed in the film, particularly for women in impoverished countries, because the highly educated are less likely to have multiple children. Attenborough contends that it is only by following each of these steps that mankind can effectively limit the creation of new life and ensure a sustainable future for our species.
Some viewers may find the perspectives presented in How Many People Can Live on Planet Earth? to be cold and controversial, but Attenborough's congenial manner and scientifically sound approach makes for an illuminating and persuasive argument. He interprets the human species with the same level of microscopic curiosity that distinguishes his studies of the animal kingdom.
Directed by: Helen Shariatmadari