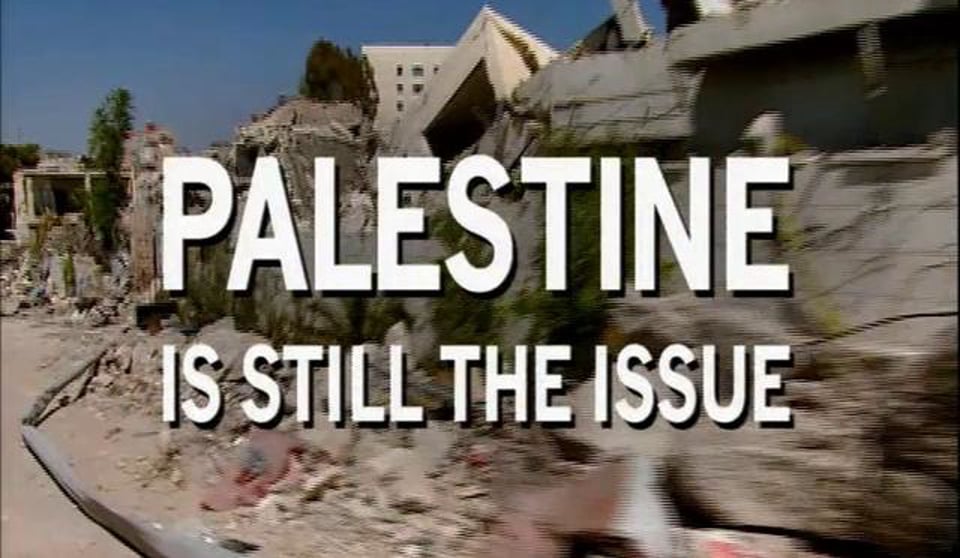 Palestine is Still the Issue
This is a huge bluff of the Israeli establishment, that every criticism of its' policy is anti-semitism. In 1977, the award-winning journalist and film-maker, John Pilger, made a documentary called Palestine Is Still The Issue (1977). He told how almost a million Palestinians had been forced off their land in 1948, and again in 1967. In this in-depth documentary, he has returned to the West Bank of the Jordan and Gaza, and to Israel, to ask why the Palestinians, whose right of return was affirmed by the United Nations more than half a century ago, are still caught in a terrible limbo -- refugees in their own land, controlled by Israel in the longest military occupation in modern times.
"The fate and struggle of the Palestinians," says Pilger, "are not just critical to the overdue recognition of their basic human rights, but are also central to whether the region, and the wider world, are plunged into war. Israel is now one of the biggest military powers in the world. While nothing changes, the dangers become greater. This is a film about a nation of people, traumatized, humiliated and yet resilient. In trying to liberate less than a quarter of historic Palestine, they have had no army, no air force, and no powerful friends -- and have fought back with slingshots and now with the terrorism of the suicide bombers."