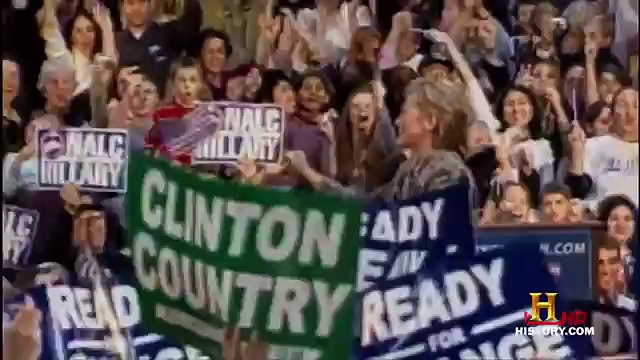 Whether we're watching an important address from a national politician, gawking at movie stars as they conduct interviews on the red carpet, or simply engaging in conversation with one of our friends, we can't always find the truth in what we hear. Much more may be communicated to us through a posture, a glance or a physical interaction. In fact, studies show that 93% of all human communication is physical in nature.
Calling upon the expertise of those who specialize in these forms of non-verbal communication, Secrets of Body Language attempts to reach a deeper understanding of some of the most prominent moments in history and tabloid culture. While the cameras roll, it is human instinct to put on a confident pose of strength and openness, but our body language can easily betray these good intentions. This is never truer than in the world of politics where the illusion of cooperation can often mask great anxiety, uncertainty and discord.
The film shows us several examples of this, including the summit meetings between United States President Bill Clinton, President of the Palestinian Authority Yasser Arafat and Israeli prime minister Ehud Barak which took place at the dawning of the new millennium, and President Richard Nixon's offerings of transparency while in the throes of the Watergate scandal more than two decades earlier. In each instance, the simplest pat on the back, crossing of arms across the chest, quiver in the voice, speed of a footstep or stance during a handshake illustrates underlying tensions and doubt.
The celebrity-driven portions of the documentary, which are dominated by the likes of Britney Spears, Paris Hilton, Brad Pitt and Angelina Jolie, are vacuous and amusing examples of fluff at best. More consequential are the segments which spotlight the non-verbal traits of successful world and business leaders, salespeople who excel at closing a deal, or to members of the New York Police Department whose instincts for reading body language could mean the difference between life and death.
Fast-paced and engrossing, Secrets of Body Language is a fascinating study of human nature, and of how our actions really do speak louder than words.
Directed by: James Millar